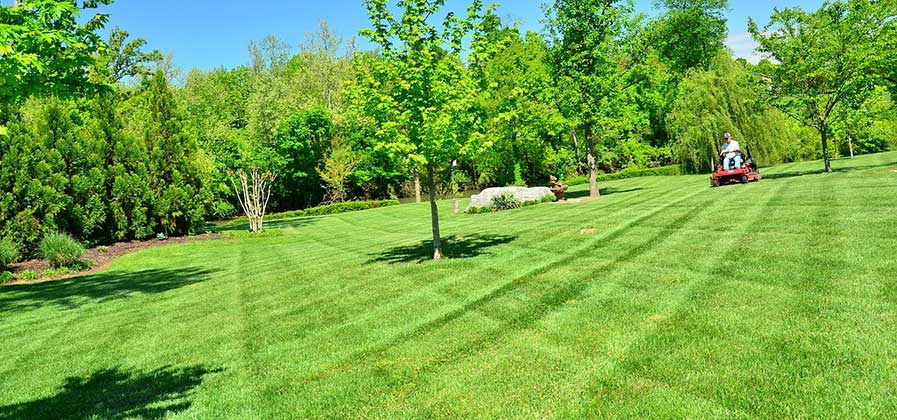 Winter Lawn Care Schedule
Mowing
Mowing your lawn during winter is fine, provided the grass continues to grow and could do with a bit of sprucing up. However, remember these crucial tips to prevent any harm to your lawn:
Stay Safe, Avoid Wet Grass: Do not mow when the grass is wet. This not only creates potential safety issues but might also cause damage to the grass.
Watch Out for Frost: Avoid cutting grass right before frost sets in. The sudden cold can injure the freshly cut grass.
Take Care with Frosty Grass: Stay off the grass when it's frosty. Walking on frozen, brittle blades of grass can cause damage.
Adjust Mower Height: Set your mower deck at a higher level than what you utilize in other seasons. This way, you avoid scalping the turf during the cold times.
Clean up Clippings: Never forget to gather up grass clippings after mowing. If left behind, they can block sunlight and encourage the growth of diseases.
By observing these guidelines, you can maintain a healthy lawn even through the chill of winter.
Other Winter Tips
Avoid heavy lawn traffic: Frequent foot traffic on a dormant lawn can harm it by compacting the soil and damaging the grass. Try to keep off the lawn, refrain from parking vehicles on it, and steer clear of placing heavy objects on it.
Ice melting tips: Should your lawn become icy, make sure you de-ice it cautiously. Some de-icing products are crafted specifically to be lawn-safe. Certain common de-icing items, like rock salt, could potentially harm your lawn.