Cool Season Grasses
Cool season grasses are species that grow most actively during the cool spring and fall months. They tend to green up faster and stay greener longer in the fall than warm-season grasses.
But cool-season species often go dormant and turn brown in hot summer weather. And because they are less heat tolerant, cool-season grasses often need more water than other options.
In this article, we'll take a closer look at cool season grasses. We'll talk about where they grow and dive into the most common species used for home lawns.
Where Do Cool Season Grasses Grow?
Most cool season grasses are native to northern Eurasia. This means they are well-adapted to areas with cold winters, long, cool springs and autumns, and mild summers.
In the United States, cool season grasses grow best in the northern two-thirds of the country. New England, the upper midwest, the northern intermountain west, and the pacific northwest are well-suited for these types of grasses. Much of the California coast is also a good option for cool season grasses due to the more temperate summers.
Some cool season grasses can also be grown in the area known as the "transition zone." This zone sits between the northern half of the country and the southern quarter of the country. Here, both warm season and cool season grasses can be grown.
While most cool season species can be used for home lawns in the north, only certain types are well adapted to use in transition zones. Fescues, Kentucky bluegrass, and perennial ryegrass are some of the best options for this area since they are more heat tolerant than other varieties.
In some southern zones, cool season grasses are seeded in the fall to provide winter color while warm season grasses are dormant. Perennial ryegrass and annual ryegrass are the most common choices for this type of "overseeding." Due to hot summer temperatures, these cool season grasses die off completely by the end of spring and must be reseeded every fall for repeat results.
Overseeding with cool season grasses is common in the Deep South, eastern Texas, and northern Florida. Due to frequent drought and hot winters, it is far less common in Southwestern states.
Types Of Cool Season Grasses
There are a number of different species of cool season grasses available to homeowners. Most of these come in a variety of cultivators with slightly different characteristics.
Below, we look at the general strengths and weaknesses of the most popular cool season lawn varieties.
Kentucky Bluegrass
Kentucky bluegrass is a popular choice for lawns due to its lush, dark green color and traffic resistance. It has an aggressive spreading habit that allows it to easily fill in bare spots and repair areas of damage. It has excellent winter hardiness and some cultivators can grow in partial shade.
But there is a cost for installing this gorgeous grass. Kentucky bluegrass has shallow roots that require frequent watering and it does not tolerate drought well. It also requires a good deal of maintenance in terms of mowing and fertilization.
This grass is best suited for northern zones. It can also be grown in transition zones so long as it receives plenty of water in the hot summer months.
---
Tall Fescue
Tall fescue is the most popular cool season grass in the world. It is highly tolerant of cold, heat, shade, and drought. And compared to other species, it requires less maintenance and fertilizer.
Unfortunately, this species doesn't create the lushest of lawns. It has a medium to dark green color, but a coarse texture and a bunchy growth habit. Compared to other options, it also has less traffic tolerance and limited self-repair capacity.
Tall fescue is well adapted to northern zones. Its tolerance for both heat and cold also makes it a good choice for transition zones.
---
Fine Fescues
Fine fescue is another fescue species that is commonly used in lawns despite a less-than-desirable appearance. That's because this cool season grass is incredibly resilient. It can bounce back from severe drought with ease and grows well in shade and poor soil.
But its needle-thin grass blades and light color make it a better option for grass mixes than solo use. It is most often included in lawn seed mixes alongside Kentucky blue and perennial ryegrass.
Fine fescue is optimal for northern zones where it will retain more color throughout the year.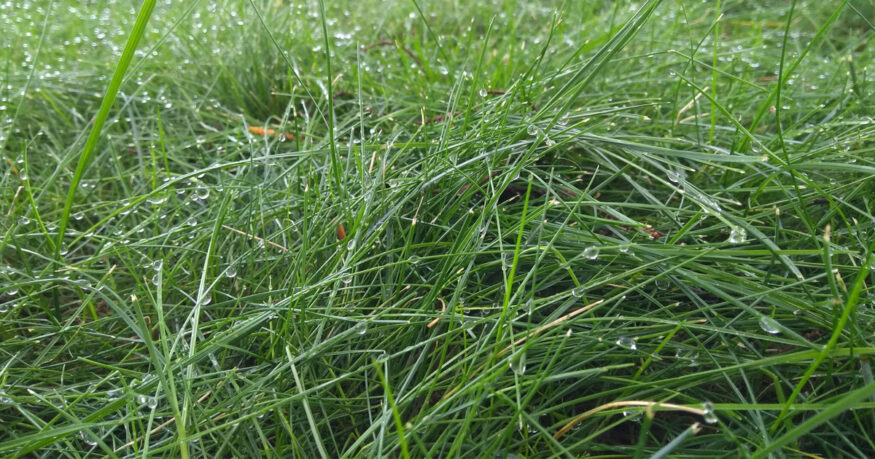 ---
Perennial Ryegrass
Perennial ryegrass germinates incredibly quickly and develops some of the deepest roots of the cool season grasses. It also has high traffic tolerance. However, due to its bunching growth habit, it struggles to regrow if worn down to the soil.
This growth habit combined with thin leaf blades can also lead to a less-than-desirable look. However, with careful maintenance and plenty of fertilizer, perennial ryegrass can form a lush, durable lawn.
This grass is well-suited for mild northern climates. It is also frequently used for winter overseeding of warm season grasses in the south.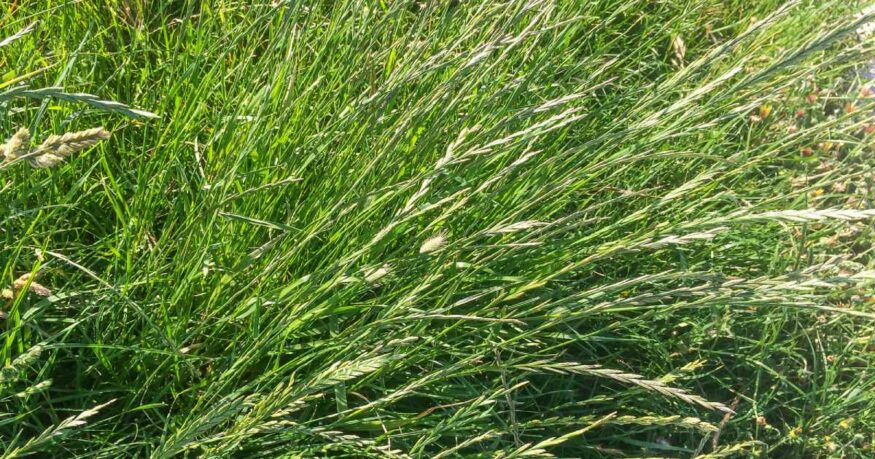 ---
Bentgrass
Bentgrass is more common as a lawn "weed" than an intentional turfgrass used by homeowners. While it is used widely on athletic fields and golf courses, its high maintenance needs and puffy growth habit make it undesirable for yards.
This troublesome grass has excellent winter hardiness, good shade tolerance, and good self-repair ability. Its mat-forming growth makes it the scourge of the average homeowner but the perfect grass type for those looking to install a home putting green.
Bentgrass is used as a specialty turfgrass in northern zones and grows as a weed deep into transition zones.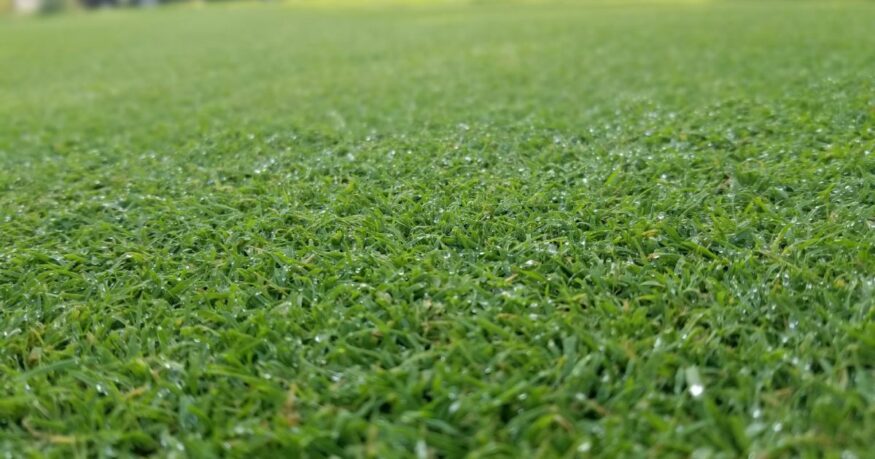 ---
Other Cool Season Grasses
The above grasses represent the most common turfgrass types, but these are not the only options. Some less popular cool season grasses may be better suited for your yard's needs.
Additional cool season grass varieties include:
Rough Bluegrass
Creeping Fescue
Annual Ryegrass