Introduction
Welcome to Essential Home and Garden, the one-stop guide for homeowners. Our mission is to empower you with unbiased, straight-to-the-point, and valuable reviews.
With our informative articles in the areas of gardening, lawn care, home appliances, pest control, and more, you'll never fall into the trap of purchasing unreliable and cheap products ever again.
Mission Statement
Our blog was established to fill the void of genuine guide websites that prioritize sales rather than providing valuable and honest reviews to the readers. Our commitment is to put your needs first.
At Essential Home and Garden, we offer everything you need – gardening tips, DIY ideas, home improvement suggestions, product reviews, and maximum care for your yard.
Our Story
Essential Home and Garden was founded in 2016 by professional gardener and long-time homeowner, Aaron Green. Witnessing the lack of websites that genuinely guide people to choose the best products, he saw an urgent need for a guide that puts quality, honesty, and readers first.
Over the years, our blog has evolved and expanded, covering multiple topics under multiple categories. Today, we are a recognized review site with several authors and staff working tirelessly to provide the best guidance.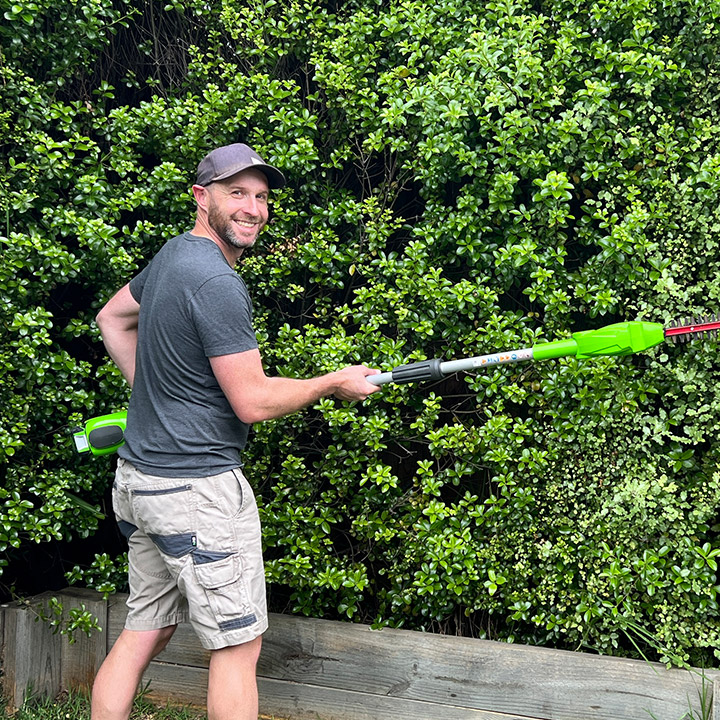 Who We Are
Our team comprises writers who are subject matter experts in their respective fields, which range from professional gardening and home improvement specialists to other related professionals. We pride ourselves on the diverse and experienced individuals that form our team and contribute skilled insights to our mission.
Our Editorial Staff
Aaron Green
Aaron Green is the founder of Essential Home and Garden, launched in 2016 to aid product selection for home and garden enthusiasts. Originally an electronics technician and technical salesperson, he sold security and audio-visual systems. He utilizes his professional gardener skills and homeowner experience in his business. Besides his work, he's a proud dad of two, enjoys brewing beer, and doing DIY projects.
Learn More About Aaron
Sara Seitz
Sara Seitz is the Product Review Contributor for Essential Home and Garden. A freelance writer specializing in home, garden, and green living, she joined the team in 2020. With experience as a property manager and insights gained from her home builder father and landscape designer mother, she contributes valuable content. Away from work, she enjoys gardening and home remodeling.
Learn More About Sara
Emily Cordo
Emily Cordo is a freelance writer with an MFA in creative writing from Texas State University. Before pursuing her MFA, Emily worked as a legal aid attorney for more than a decade. In addition to writing, Emily runs a permaculture-informed mini-farm in Indiana.
She is a certified Master Gardener and enjoys anything DIY.
Learn More About Emily
Jonathon Jachura
Jonathon, a mechanical engineer with 10+ years in the HVAC industry, combines his passion for technology, finances, SEO, and writing to create engaging, easy-to-understand content.
He applies his strong technical skills in various DIY home and garden projects in Indiana. Apart from working and reading industry publications, he enjoys running, cycling and family time.
Learn More About Jonathon
Hannah Gregorio
Hannah Gregorio is the editor for Essential Home and Garden. With her B.A. in Journalism and experience writing for various publications, she offers extensive knowledge. Her insights into home and gardening originated from her parents' backgrounds in electrical business and horticulture. In her free time, she builds keyboards, doodles on Procreate, and critiques music as an audiophile.
Our Responsibility
At Essential Home and Garden, we maintain the high standards of quality and reliability that our readers expect from us. Our articles are written by subject matter experts and undergo a meticulous fact-checking process by our editing team to ensure accuracy. The editorial integrity we uphold ensures that potential commissions from affiliate marketing do not influence our reviews.
Connect With Us
We invite our readers to stay connected by engaging through our social media profiles, signing up for our newsletter, and sharing feedback and suggestions. We value what you have to say, and believe in growing together through constructive feedback!
Sign Up for Newsletter | Contact Us
Your satisfaction is what propels us forward. Join us on this journey of making informed decisions in creating your dream home and garden!