In my opinion Ryobi 40V cordless tools are some of the best available, although it does seem that the batteries can suffer from numerous problems. Replacement batteries are certainly not cheap, and most of us will want to avoid the need to buy a new battery if at all possible.
So I have some good news for you; it is possible to fix most Ryobi 40V battery problems yourself.
Let's take a look at the most common Ryobi 40V battery problems and how to fix them.
Disclosure: As an Amazon Associate I earn from qualifying purchases. However, this does not impact our reviews and comparisons. All opinions are our own we pride ourselves on keeping our articles fair and balanced. For more info see our disclosure statement.
COMMON RYOBI 40V BATTERY PROBLEMS
Ryobi 40V Charger Red And Green Lights Flashing
Whether you have a Ryobi cordless mower, a pole saw, leaf blower or one of the many other tools available, a common problem with Ryobi batteries is when the charger shows green and red flashing lights.
Well don't panic yet because it isn't always a sign that your battery needs replacing.
There are ways to attempt to fix this problem; take a look at the possible fixes below.
Genuine Ryobi 40V Battery
Ryobi Replacement Battery
4 aH High Capacity Battery
Compatible with all Ryobi 40V Tools
Built in battery life indicator
Genuine Ryobi Warranty and Support
Battery Entered Sleep Mode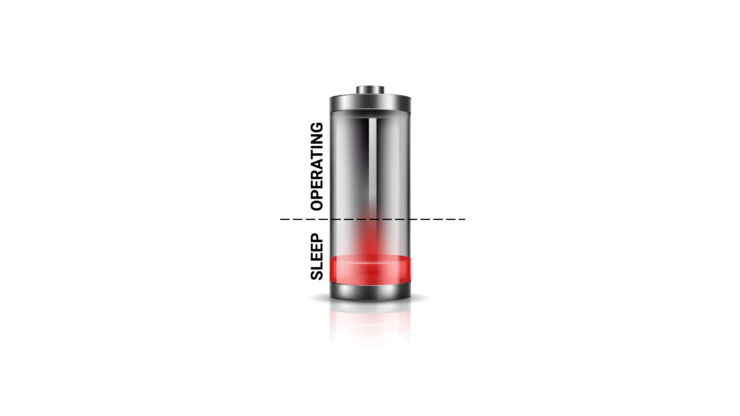 The most common cause for your Ryobi 40V Charger showing flashing red and green lights is that the battery has been over-discharged.
This is commonly known as the battery being in "sleep mode"
What this means is the battery has been discharged to such a low level that the charger has trouble detecting if the battery is healthy or not and decides to not risk charging it – showing the dreaded flashing red and green lights.
The problem here with Ryobi 40V chargers, is that they don't incorporate a "boost" feature that would allow a a battery that has entered sleep mode to be woken up again.
How to fix this (maybe);
As with any DIY fix with cordless tool batteries – it does have some dangers involved. Battery university recommends not boosting batteries that have been in sleep mode for a week or longer.
So keep this in mind when carrying out the following recommendations.
There are two ways to try and wake up a sleeping battery.
The Fix Option 1: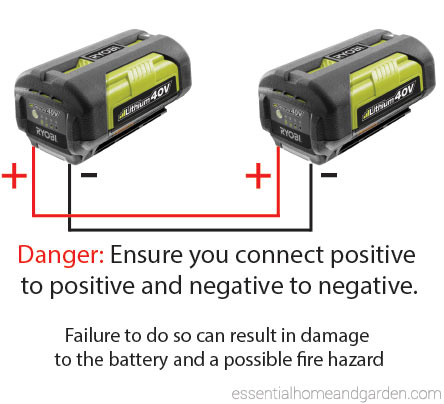 Use a second healthy, fully charged battery of the same voltage and connect the terminals matching polarity (positive-positive, negative-negative) using wires and leave them connected for a few minutes.
Then try charging the battery again – this may be enough to kick the battery back into life. You can see a video guide on how to do this here.
The Fix Option 2:
Use a DC power supply set at the same voltage as the battery and connect the positive output to the positive battery terminal and the negative output to the negative battery terminal.
Once again, leave this connected for a few minutes then try charging the battery.
The Fix Option 3:
This method should only be used if you don't have a spare battery or power supply as per option 1.
Patience is required here – so read these instructions carefully and find somewhere comfortable to sit!
Connect you charger to the power outlet
Place the battery in the charger until the green indicator goes solid
Just before the red/green lights start flashing, remove the battery from the charger
Re-insert the battery into the charger again and repeat steps 2-3
Do this until the green light flashes constantly (might take up to 30 minutes)
Why does this work? Well each time you insert the battery into the charger, it gives it a small amount of charge before detecting the battery as sleeping.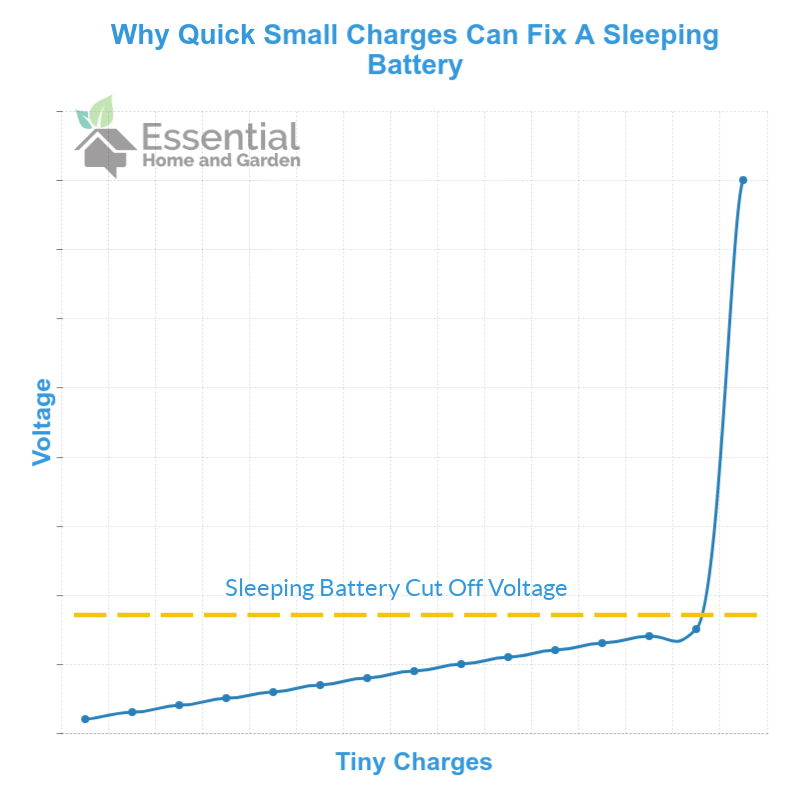 So repeating this process over and over results in the battery slowly being charged in very small increments each time.
Eventually, this results in enough charge for the battery charger to resume normal charging operation.
Genuine Part
On Sale - Save $9.95
Replacement Ryobi 40V Battery Charger
Compatible with all RYOBI 40-Volt lithium-ion tools and batteries
USB power source for charging your small electronic devices when plugged in
Advanced Charging technology for battery protection and extended life
For use with RYOBI 40-Volt batteries only
Featuring innovative charging technology
Check Amazon Price
Info last updated 2021-10-17 at 11:52
Battery Too Hot or Cold
So while we all love the Li-Ion technology of modern day batteries, it does have some problems that older styles of battery didnt have to worry about.
One of these being the narrower range of temperatures that they will operate, and charge in: Li-Ion batteries will generally charge between 32°F to 113°F (0°C to 45°C).
So, the first thing to check if you are having problems with your Ryobi batteries is if they are indeed too hot or too cold.
If it is exceptionally cold where you usually store/charge your batteries, bring them inside and let them warm up to room temperature and then try charging them again.
If it is a hot day, or you have been using your batteries already and they are quite hot, try throwing them in the fridge, or taking them to a cooler area for a short amount of time before trying to charge them again.
Corroded or Dirty Battery Terminals
If the metal contacts on the battery or charger become dirty or corroded, then it can cause the Ryobi charger to incorrectly assume that the battery is faulty.
If your terminals are corroded, then the corrosion can be removed with a piece of sand paper.
Dirt on the terminals can be removed with a wire brush or an alcohol-soaked wipe.
Sometimes getting to the actual terminals can be difficult due to them being recessed, if this is the case you will need to try different tools or items to reach them for cleaning purposes.
What If None Of These Solutions Work?
Unfortunately, if none of these solutions solve your Ryobi 40V battery problems then it is likely you have one of two problems: Either your battery is faulty, or your charger is faulty.
Here is what you can do next:
The best way to test which is the faulty part, is to take your battery down to your local store that sells Ryobi 40V tools and try it on one of their chargers. If the same fault occurs then you have a faulty battery, if the problem does not happen on a different charger then it is likely a faulty battery charger.
Where Can I Buy Replacement Parts?
If you need your replacement Ryobi 40V battery parts in a hurry, then you will want to head straight down to the closest supplier and buy it locally.
If you aren't in too much of a rush and are looking to save some cash, then consider purchasing from a reputable online store such as Amazon.
Click here to see a selection of Ryobi 40V Batteries and Chargers.
Also Available at >>Home Depot<<
Are Non-Genuine Ryobi Parts Available?
Yes, they are! Some are great and work well, others are not worth the time or the money.
Here is our list of recommended non-genuine parts:
Genuine Ryobi 40V Battery
Ryobi Replacement Battery
4 aH High Capacity Battery
Compatible with all Ryobi 40V Tools
Built in battery life indicator
Genuine Ryobi Warranty and Support