Sure, spiders might be natural, and they don't mean us any harm – but not everyone wants them hanging around where we live! And not everyone wants to use possibly harmful chemicals to get rid of spiders. So how do we get rid of spiders naturally? With Diatomaceous earth!
Diatomaceous earth is a relatively safe and natural way to kill spiders. So put away those other pesticides, and learn how this cheap product can rid your home of those unwanted critters.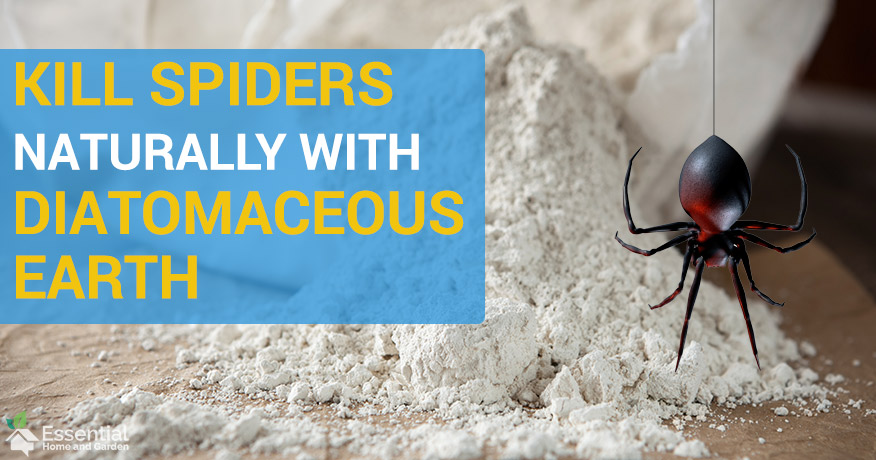 Disclosure: We may receive commissions when you click our links and make purchases. This does not impact our reviews and comparisons. All opinions are our own. We pride ourselves on keeping our articles fair and balanced. For more info see our disclosure statement.
How Diatomaceous Earth Works on Spiders
Diatomaceous earth is a fine powder like substance that is made up of the fossilized remains of tiny sea creatures (called diatoms). These sea creatures' skeletons are made up of silica and collect at the bottom of rivers, lakes and oceans.
These areas are now mined by humans to extract the silica, and this is then used to make diatomaceous earth.
For the purpose of this article, we will focus on spiders, but diatomaceous earth actually kills all types of insects.
According to the national pesticide information center, it works by getting stuck on the spider's exoskeleton, which it then damages and absorbs the oils and fats causing it to dry out, ultimately killing the spider.
Top Quality DE
Food Grade Diatomaceous Earth
How To Use It
Applying diatomaceous earth for spiders is quite simple. It's just a matter of applying an even coating wherever spiders may lurk or travel. It should be noted that the area where you are using Diatomaceous earth should be as dry as possible.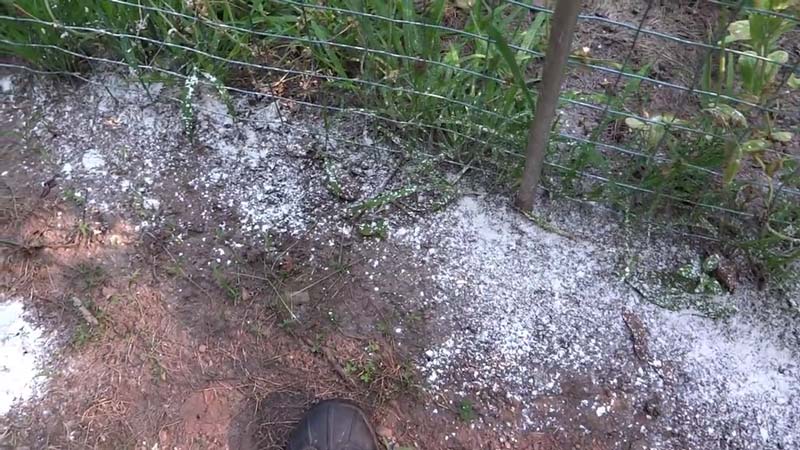 Now obviously this is not possible on vertical surfaces, but you can use it everywhere else.
We recommend using a dust spreader to apply it, but you can also spread it evenly by hand in the following types of areas:
Along edges of walls or stairs
Garden beds or pot plants
Around the outside of the building
The diatomaceous earth will work for as long as it remains in place, so if you have an ongoing spider problem then you will want to re-apply regularly.
We have an in-depth guide here: How to Apply Diatomaceous Earth.
Safety Precautions
While diatomaceous earth is not poisonous, it can cause irritation to humans so it is important to take certain precautions when using it.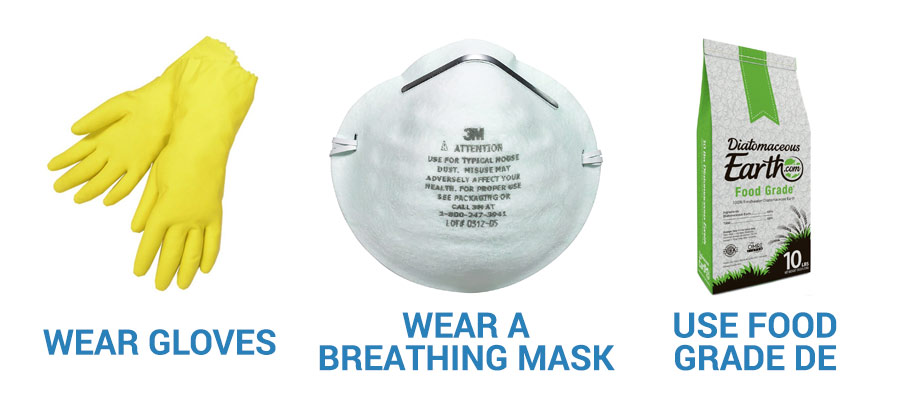 Wear gloves – people with sensitive skin may experience some irritation and dryness when handling diatomaceous earth
Wear a breathing mask – if inhaled, diatomaceous earth can irritate the nasal passages and may cause shortness of breath and/or coughing
Use food grade diatomaceous earth – using a food grade product means that it has been purified and is considered safe to be used around food preparation areas
Top Quality DE
Food Grade Diatomaceous Earth
A natural product composed of ground Diatomaceous Earth (fresh water type) Amorphous Silica – food grade
Produced in the USA
A natural, organic insect killer, DE kills by physical action and not chemical
Use on animals, plants, stored grain & around the house to control household & plant pests
Want to learn more? See our guide on natural ways to control pests
Other Ways To Get Rid Of Spiders
If using DE isn't your ideal way to get rid of spiders, then check out our guide on how to get rid of spiders and keep them away.
Related Article: How to get rid of spiders in the basement.