Most ants don't pose much of a threat to you (outside of ruining your food), but they can still be annoying when they invade your home.
To get rid of them, you'll want to find a safe & natural ant killer such as diatomaceous earth that can go around your house or outdoor area without putting pets or children in danger.
So Does Diatomaceous Earth Kill Ants? Yes – it does.
Keep reading to learn why it works and how to use it.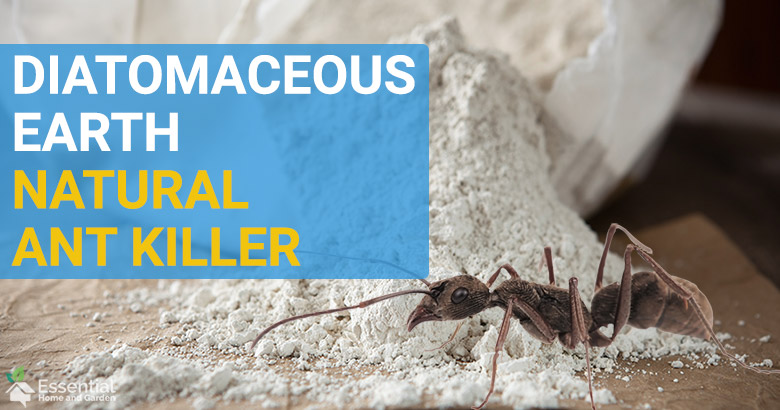 Using Diatomaceous Earth Earth To Kill Ants
Diatomaceous earth kills many different insects but in this article we will go over its effectiveness for getting rid of ants naturally.
Got a spider problem? Learn how to kill spiders with diatomaceous earth here.
How to Use Diatomaceous Earth to Kill Ants
As a simple, fine powder, diatomaceous earth can be sprinkled by hand (or really any other way you'd like) in any problematic areas where you want to kill ants and prevent them from going in the future.
Follow this basic procedure to create a natural ant barrier with Diatomaceous Earth:
Identify ant trails – find out where they are and how they are entering your house.
Apply a light layer of diatomaceous earth along the ant trails – paying special attention to where they are getting into your house and near their nest (if you know where it is).
It can help to add a light sprinkling of DE around the entire perimeter of your house if it is practical to do so – this will keep ants (and other bugs) from crossing to enter the home.
After a few days, check to see if the ant problem is gone. If they have created an alternate route, then you will need to apply DE again along the new trail.
When the ant problem is gone, you can wash or sweep away the diatomaceous earth if you wish – it is wise though to leave a barrier of DE around your house to stop any future incursions.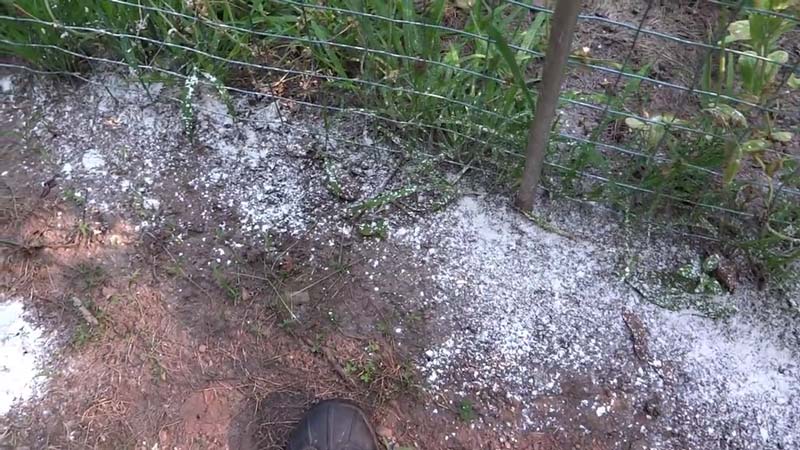 For a more in-depth guide on applying diatomaceous earth, check out our on how to apply diatomaceous earth.
How Diatomaceous Earth Kills Ants
Diatomaceous earth is made by extracting silica from the skeletons of diatoms – small sea creatures – which creates a white powder. On a microscopic level, this powder looks like millions of small glass shards. Despite this, the particles are so small that they feel soft to humans in the same way that sand is smooth to the touch.
However, it is sharp & dangerous to the much smaller ants (and other small insects) in the same way broken glass can cut us.
These sharp particles get into the joints of the ants, disabling them and causing physical damage that can kill them outright. 
Diatomaceous earth can also puncture through their protective skin, absorbing protective oils & fats on the exoskeleton which causes them to dehydrate until they die. This physical effect kills them safely without side effects or chemicals.
Top Quality
Food Grade Diatomaceous Earth
A natural product composed of ground Diatomaceous Earth (fresh water type) Amorphous Silica – food grade
Produced in the USA
A natural, organic insect killer, DE kills by physical action and not chemical
Use on animals, plants, stored grain & around the house to control household & plant pests
Check Price on Amazon
Info last updated 2021-07-28 at 04:32
Is Diatomaceous Earth Safe?
Diatomaceous earth is very safe to use either outdoors or inside your home. While it'll cause a bit of a mess if you're not careful when spreading it, many food-grade diatomaceous earth products are safe to eat for people and pets. As a matter of fact, diatomaceous earth is present in many farm-raised crops like grain, where it is used to protect them from insects. Chances are that you've already consumed some – you just didn't know it!
Rather than killing ants with chemicals, it kills them physically the same way stepping on them would, preventing any ingestion dangers a chemical killer would pose. This makes diatomaceous earth a much safer alternative to ant sprays or chemical traps with very few downsides.
Related Post: Borax for Ants – How To Use Borax To Kill Ants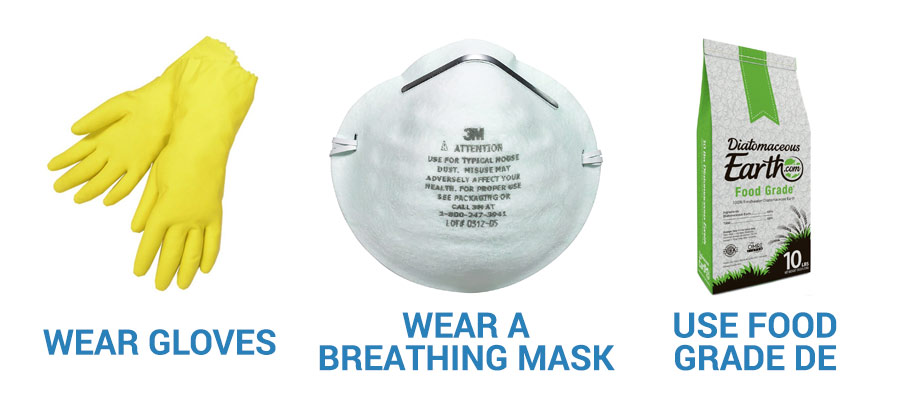 However, as with any powdery substance, diatomaceous earth can cause respiratory discomfort when inhaled so be sure to wear a mask or ensure you have proper ventilation while spreading it out. It may also help to use gloves if spreading by hand, as the substance is incredibly dry and can irritate your skin.
Top Quality
Food Grade Diatomaceous Earth
A natural product composed of ground Diatomaceous Earth (fresh water type) Amorphous Silica – food grade
Produced in the USA
A natural, organic insect killer, DE kills by physical action and not chemical
Use on animals, plants, stored grain & around the house to control household & plant pests
Check Price on Amazon
Info last updated 2021-07-28 at 04:32