Oil filled heaters can be a really great source for heating your entire house compared to other heating systems.
We'll be taking a look at seven of the best oil filled heater models that are currently on the market. The list below will give you a chance to look at each one with the unique features it has and whether or not it would be fitting for your budget.
These oil-filled heaters play a unique role like nothing else. They are are low maintenance, easy to operate, and can be moved from one place to the next. They are a slow heater that will take time to heat up a room, but the efficiency and effectiveness of this technology is worth the wait.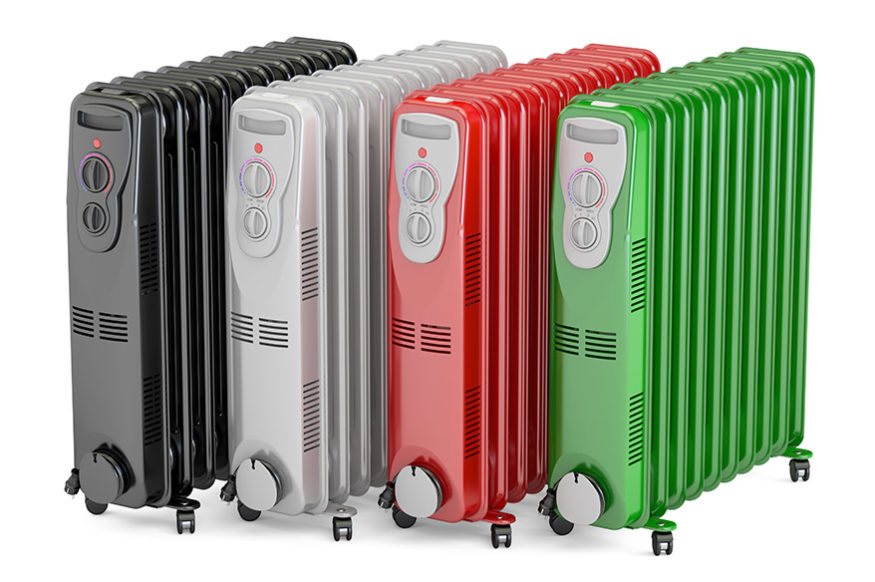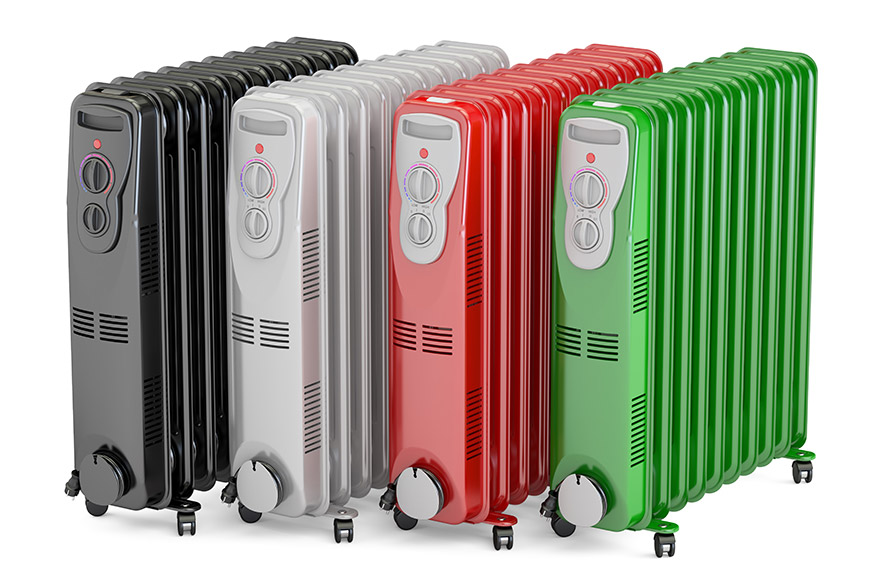 Oil filled heaters can be placed in a bedroom, a living room within a safe distance from your couch, or even a small office space be it at home or at work. Either way, the flexibility of this type of heater means they can be effective in many different situations. And due to their safe method of keeping the room warm, you can run them for as long as possible without any risks of overheating.
If you are pressed for time, check out the comparison table below so you get the pertinent info about the best heaters and choose from there. You can find the detailed review of the best oil filled heaters after the table.
Disclosure:It is important you understand that we may receive commissions when you click our links and make purchases. However, this does not impact our reviews and comparisons. All opinions are our own we pride ourselves on keeping our articles fair and balanced. For more info see our disclosure statement.
Oil Filled Radiator Comparison Table
Product
Details
Where to Buy

DeLonghi 1,500 Watt Electric Radiant Radiator Heater


**Top Pick**

Watts: 1500
Heat Settings: 3
Additional Features: Adjustable thermostat, 24 hour max timer, wheels for portability

Check Price on Amazon

Watts: 1500
Heat Settings: 3
Additional Features: Remote control, Safety tip over protection, handle for portability

Check Price

Watts: 1500
Heat Settings: 3
Additional Features: Three heat settings, Noise free operation, LCD display

Check Price

Frigidaire Small Appliances Oil Filled Electric Radiant Radiator Heater



Watts: 1500
Heat Settings: 3
Additional Features: Remote, automatic timer, automatic shutoff in case it tips over

Check Price

Watts: 1500
Heat Settings: 3
Additional Features: Control knobs, Adjustable thermostat, convection air flow

Check Price

Watts: 1500
Heat Settings: 3
Additional Features: Temps range from 65 to 85 degrees, 8 hour max timer, remote control included

Check Price

Watts: 1500
Heat Settings: 3
Additional Features: 24 hour max timer, silent operation, temp range between 40 to 96 degrees

Check Price
Our Top Heater Pick
Top Pick
On Sale - Save $34.96
Delonghi 1,500w Oil Heater
Best Oil Filled Heater
If you are pressed for time, our top pick is the DeLonghi 1,500 Watt Electric Radiant Radiator Heater. We've crowned this model as the best oil filled option because of its customizability and flexibility to meet your desired heat settings.
Check Amazon Price
Info last updated 2021-01-16 at 19:23
If you are looking for something that can output a decent amount of heat with little power used, this is the best oil filled model that you can get for you and your family.
As far as price goes, the Delonghi 1,500 watt heater hits the sweet spot. Whether you're on a budget or have a little extra cash, this could be a heater that can work for many small spaces (300 square feet or less).
The Best Oil Filled Heater Reviews
Now, we'll be taking a look at different oil filled heater models.
There are hundreds of heaters available, but we made the effort to choose the best of the best! There are seven oil-filled heaters in total that we'll be looking at. Each of them has their own unique features that might provide you with the best value and performance. You'll also need to take into account your budget (and find the best heater you can afford based on quality, performance, etc.).
How Do Oil-Filled Heaters Work?
As you might have already noticed, this type of heater is powered by electricity. Electric power is used to heat the reservoirs that contain thermal oil. The oil will submerge the entire electrical element and therefore will distribute the heat within a designated coverage area.
For example, a small space heater with 300 square feet of coverage will distribute over 5,000 BTUs of heat. That's enough to cover a small room. The warmth that is created from the oil will be transferred to the rest of the oil reservoirs.
The oil inside the radiator uses its own heating elements to warm itself up. Inside the heater itself is a system of pipes where oil and liquid transfers usually take place. The good news is these pipes don't need to be connected to any pipes that may be found in your house.
The heating element located inside the heater itself is a coil made of metal resistive wire. Since the heater is powered by electricity, the electrons will go to work to create friction which in turn generates heat. The wire heats up and then transfers the same heat to the oil inside.
The heat is soon distributed throughout the entire heater unit and then expelled out of the heater where it will heat up the room that it's placed in. Depending on the size of the heater, the coverage area will vary.
If the heater is smaller in size, it should only be for heating smaller rooms. Likewise, larger heaters will be ideal for heating larger rooms like living rooms, master bedrooms, and so on. Regardless, the process will still be the same.
Heater convection In An Oil-Filled Heater
So you know about the technical stuff about how heaters work. But what about the process where it heats up a room? Let's talk about convection.
Take a look at the image above, yes – it shows a cooking pot. But the principal of how convection works inside of an oil heater is the same.
Convection is defined as a form of heat transfer that occurs when specifically in gases and liquids. This occurs when atoms will flow from one place to the next. The atoms will form molecules that flow in what is known as a convection cycle.
When this happens, warm oil will rise to the top while cooler oil will sink to the bottom. The cooler air will eventually rise and warm up (hence it will be a cycle). This will happen both inside and outside of the heater unit itself.
Oil-filled heaters give off two-thirds of the heat they generate by way of convection. Most of the units are designed with fins to ensure that the heat itself maximizes content with the air in the room. This finned design is common on most of the smaller oil filled units.
Why You Should Buy Oil Filled Heaters for Your Home
There are different types of heating system that you can get for your home. You can get an electric heater, gas-fired space heaters, boilers, furnaces, and more. So, why should you choose an oil-filled heater? Here are some advantages of the best oil filled heater:
• Adjustable heating level: Most top of the line oil-filled radiators are equipped with adjustable thermostat for quick and hassle-free heat control. Some even have remote control for flexibility.
• No professional installation needed: Most of oil-filled heaters come in a portable design and caster wheels so you can move it anywhere around your house. You don't need to hire a professional to setup this type of heater. No need to rewire and drill!
•  Energy-saving modes and safety features: The best oil filled radiators offer ECO-mode for maximum heat output without increasing your electricity bill. Other models also include an automatic shut-down feature in case the oil-filled heater is accidentally knocked down.
• Doesn't dry the air: Hate heaters that dry the air? An oil-filled heater do not use a fan.
• Low noise operation: Without any equipped fan, you can enjoy maximum warmth without any annoying and irritating sound.
Difference of Oil Filled Heaters and Ceramic Heaters
Ceramic heater uses a convection heating system. Although it can heat up quicker, it also means that cools down faster. It is also harder to keep the temperature consistent. This is why ceramic heater is recommended for spot heating only.
Difference Of Oil-Filled Radiator And Electric Heater
Electric and oil-filled heaters need some of electricity to produce heat. Choosing between the two boils down which type of heater can provide you with the best value for the money. If you're looking for more energy saving heater, an oil-filled radiator is better.
Choosing the Top Oil-Filled Heater for Your Room
With so many heaters available in the market, choosing an oil-filled heater can be difficult. However, you can make the process less of a chore if you have an idea of what type of heater you should be looking for. We'll be taking a look at a few things that you need to pay close attention to before making your final purchase.
The following is a list of features to take into consideration:
the Best Oil-Filled Radiator Size for your space
Oil-filled heaters come in different sizes. So choosing the size will depend on some factors. One such thing to consider is your current living environment.
If you are living in a small apartment or house, it makes sense to choose a small heater. However, you may want to get the specific measurements prior to making a choice on which size heater fits you best. A small sized heater is perfect if you have 300 to 500 square feet room.
If the room you want to warm up is above 500 square feet, that's when you'll need to consider the idea of looking at heaters that are larger in size. Space should also be taken into consideration as well.
It would not make a lot of sense to put a small heater in a large room as the coverage area will be limited. Likewise, a large heater won't fit in a small room because of the obvious reduction in space. Thankfully, the smaller heaters will be easy to place in any corner of your target room (i.e. — bedrooms).
Power and Wattage of Oil-Filled Heaters
There's a good chance that you'll want to run the heater for longer periods of time. If that's the case, it's important to find an oil-filled heater that is energy efficient. This will help you save a ton of money on your electric bill every single month.
Unfortunately, one of the major downsides to owning a heater is it consumes quite a bit of power. And it can cause your energy bill to spike. Particularly, 1500 watts is good enough for you to run a heater for a long time (plus, it doesn't drain your electricity).
However, the larger the heater the more wattage and power it will use since it will generate more heat and distribute it to a larger coverage area. This is where choosing the right size will be vital.
Heat and Timer Settings of Oil Filled Heater
Heat and timer settings are a must-have heater feature. You'll want different heat levels instead of just one (i.e. — low, medium, or high). Timer settings will vary from one model to the next.
The timer's maximum period of time will vary. Some heaters will go higher than three to four hours and others will have a higher maximum time period like 8 or more hours. The intervals of time will be based on your personal preferences.
The reason why heater timers are included is because it will automatically turn off after time runs out. This will be used to ensure that the heating unit doesn't run for too long, which can save on heating bills.
The number of heat settings will vary. But more often than not, there will be three. The lower heat settings will conserve more energy while the highest level will use slightly more power.
Safety Features Of Oil Filled Heaters
If there is one thing that many modern heaters must have, it's safety features that will prevent the heater from causing a fire. For some reason or another, heaters can get knocked down by complete accident.
If the heater comes in contact with carpets or any kind of material that can easily catch fire, it can spell disaster. Seniors and children may knock it down by accident due to horseplay or limited mobility.
Now, there are features that allow heaters to automatically shut off in the event of it being knocked down to the floor.
Plus, these features will benefit both groups of people the most. In the event of a fire, they may have a hard time evacuating safely. If you are shopping for an oil-filled heater, be sure to give a higher priority to those that have safety features (especially when you have children or senior citizens living with you at home).
How To Use Oil Filled Radiator Efficiently
Now that you have an idea of how you can choose an oil-filled heater based on some of the considerations and features, we'll show you in this section how to use an oil-filled heater with great efficiency. This is perfect for when you want to save energy as much as possible.
Here are some tips to keep in mind:
Use the timer feature: While you can run the heater all day long, it's always a good idea to use the timer feature – especially if you want to keep your electricity bill down. Moreover, this feature allows you to set how long the heater can run continuously until it shuts off automatically. As mentioned, the reason for this is to help you conserve the energy that you'll be using to power the heater itself. Plus, a heater with this feature will save you a ton of money in the long run when it comes to your energy bill.
Leave the heater off when you are not home: This is the equivalent to leaving a light on before you head out the door. You don't want to leave the heater unattended as it will be a waste of energy. Back then, leaving the heater on would pose as a fire hazard. But thanks to the auto-shutoff feature, that may no longer be a concern. But regardless, it's better to safely use it than use the heater improperly.
Choose a schedule when you want to run your heater: If you're going to be home for most of the day, you may want to consider a designated time slot. How long would it be? Morning, afternoon, or night? You can leave the heater on for a certain time slot and turn it off for most of the day. Obviously, the timer feature on your heater will come in handy here.
How Much Electricity Will Your Space Heater Use?
If you want to know how much your space heater will use, and how much it will cost – then check out our handy calculator here.
The Wrap Up – The Best of the best Oil Filled Radiator
Now that we have reviewed all seven of the best oil filled heaters, we'll now choose a winner and two runner ups. Our top choice is the DeLonghi 1500 Watt Electric Radiant Radiator Heater. This heater's durability and coverage area for small rooms really makes it a standout choice for most users.
Placing second place is the Aikoper Space Heater. What impressed us most was that its inner workings are resistant to freezing, making transportation in the wintertime a lot easier.
The last spot belongs to the NewAir 1500 Watt Electric Convection Tower Heater. It's the total package with its LCD display and safety features that make this one of the best heaters of modern time.
Frequently Asked Questions
Before you leave, we'll be taking a look at some frequently asked questions about oil-filled radiators. Use the following questions as a guide so you'll be able to understand some of the ins and outs about oil-filled heaters and why they are important.
Does an oil Heater need to be refilled?
No. You don't need to refill the oil heater. That's because the oil itself doesn't serve as a fuel. It's used to help transfer the heat from inside the unit in order to help it expel the warm air outward and throughout the room.
Therefore, the oil that is used is never dried up and will never need a refill at all. It makes the maintenance process little to non-existent.
Is it safe to leave an oil heater on?
Believe it or not, you can leave an oil heater on all night. As long as you are there to attend to it, you should be good to go. However, if you are leaving your home you might want to set a timer or shut it off completely to be on the safe side.
But if you want to keep the place warm while you're gone, there may be no harm in leaving the heater unattended as long as it's in a low heat setting.
Can oil Filled Radiator cause fires?
In the past, oil heaters have been known to explode due to failing thermal fuses. In the event of this happening, you'll want to look for potential signs before its too late.
Signs to look for include but are not limited to thick black smoke, oil on the walls, unpleasant odors, and any possible surface damage to the heating unit.
Do oil heaters use a lot of power?
Compared to exposed-element heaters, oil heaters use a lot less power. That's because most heater models use a resistive wire and also have heat sinks that are used to take in any excessive heat.
Therefore, it doesn't require a lot of power to heat a room even if it's slightly larger in size compared to others.
How long does an oil heater last?
Despite no need for any major maintenance, the average oil heater should last you anywhere between 16 to 20 years.
As long as the heater coil maintains a temperature ranging anywhere between 750 to 1000 degrees, it will last that long.
Is oil heaters safe for nurseries?
If you have an infant sleeping in their own room, you'll be reassured to know that oil heaters are safe to run. That's because these heaters don't have a surface that will heat up as much compared to other types. An oil heater gets warm, but not so hot that it causes serious burns.
Even if your child is older, these heaters can still be used in their rooms and will mostly be safe to the touch on the surface (unless otherwise instructed by the manufacturer).
Do oil heaters dry out air?
Since they don't have fans, oil heaters won't dry out a room. Because of this, oil heaters won't even make a sound at all. If anything, you'll hear an intermittent clicking sound coming from your heater from time to time.
This is perfectly normal for most oil heaters and should not be a cause for concern.
Are oil heaters cheap to run?
Yes, oil heaters are cheap to run. Since the need for replacing the oil in this type of heater is non-existent, oil heaters are cheap to run because you won't need to spend extra money on oil. On top of that, most of them are energy efficient. So you won't have to worry about a lot of electricity being used up.
The heaters themselves are obviously not that expensive either. If you are looking for a lot of value out of your initial investment, these oil heaters will definitely take the top prize. The low maintenance and ability to run for longer periods safely are two of the best reasons why you should consider getting one.
Are oil heaters better than electric?
When it comes to energy efficiency, oil heaters are indeed better than their electric counterparts. Yes, it will take longer for an oil heater to completely warm up a room. But you won't have to suck up a lot of energy in the process.
It pays to wait a little longer (as it will be evident on your next power bill). With electric heaters, fast is fine. But there are some issues that people may run into. Such examples include more noise, a greater chance to trigger allergies in the household (especially dust, dander, and other indoor allergens), and of course high energy bills.
Oil heaters may have some issues of their own. But if you can get past the slow heat up time, then an oil heater is probably a better choice than an electric heater.
Do I need a Humidifier When Using an Oil-Filled Heater?
No, oil filled heaters do not dry out the air like some other heater types, and thus you do not need to use a humidifier at the same time.
Pricing last updated on 2021-01-18 at 17:23 / affiliate links - Details