The next line up in our series of articles comparing heating types is pellet stoves vs propane. These two heating types are a bit more difficult to compare because they are actually quite different.
They do, however, each have their pros and cons. Propane heaters will suit some of you while, for others, pellet stoves will be the obvious choice.
To help you with this decision, we have put together this guide which attempts to present all the facts needed to make an informed decision.
Disclosure: As an Amazon Associate I earn from qualifying purchases. However, this does not impact our reviews and comparisons. All opinions are our own we pride ourselves on keeping our articles fair and balanced. For more info see our disclosure statement.
Pellet Stoves Vs Propane – Head to Head
Pellet stoves come in two styles:
Free standing – stands in the open
Insert – fits into a wall
Pellet stoves are installed in one location and that's where they stay. They are space heaters and are designed to heat the room they are in – although they do well in heating whole houses if you choose the right unit.
Propane heaters come in four styles:
Wall mount – mounts on a wall
Outdoor heater – designed to heat outdoor areas
Central heater – heats the whole house
Semi-portable units
Propane heaters can be a little more flexible as there are portable and outdoor models available. They can also be installed as a central heating unit so it can heat an entire house effectively.
Heating Performance
Heating performance between the two heater types really depends on the style of the propane heater.
Pellet stoves will generally pump out more heat and heat a larger area than a wall mount propane heater. But of course, a pellet stove cannot compete with a central unit that heats an entire house.
As a very broad statement – both heater types are similar when it comes to space heating.
Both propane heaters and pellet stoves have similar efficiencies as well – they both waste very little of the fuel in the burning process.
Installation Costs
Installation costs for heaters are one of the hardest things for me to estimate. The costs can vary so much depending on your location, style of house, type of existing heater and so much more.
I have used some very broad averages in the table below – so be sure to do your due diligence and ask your local experts for a firm price.
So as you can see, propane heaters are quite a bit cheaper when you look at overall costs. This is due to the price of the actual heater being much cheaper, while labor costs to install a propane heater are actually higher than that of a pellet stove.
Heating Costs
Now take a look at the graphic below – talk about a winner by a long shot!
No, there is not a mistake here. Propane fuel will cost you 62% more than pellet fuel to get the same amount of heat output.
Pretty extreme hey?
Read More: The most efficient heating systems
Maintenance
Pellet stoves are complex machines and as such, require quite a bit more maintenance than a propane heater.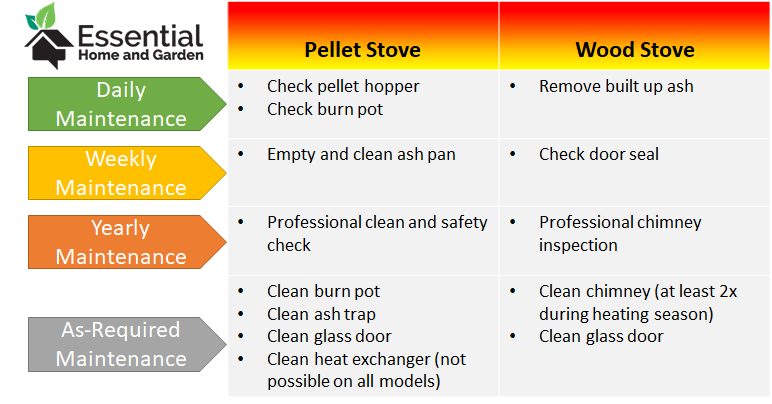 However it is important to remember that a heater using gas has the potential to be more dangerous than a pellet burning stove – so it is important to be extra diligent in your maintenance tasks on a propane heater.
Other Considerations
A few other things to consider before deciding which heater type is best for you:
Pellet stoves require electricity to operate, but battery backup options are available
Propane heaters may be indoor-safe or outdoor only. Outdoor-only heaters produce dangerous carbon monoxide being released into the indoor environment which is very dangerous and even deadly
Pellet stoves require constant refueling. This may or may not be suitable for your situation. Bags of pellets are large and quite heavy, so take this into consideration. You will also need somewhere to store a considerable amount of pellet fuel if you use your heater often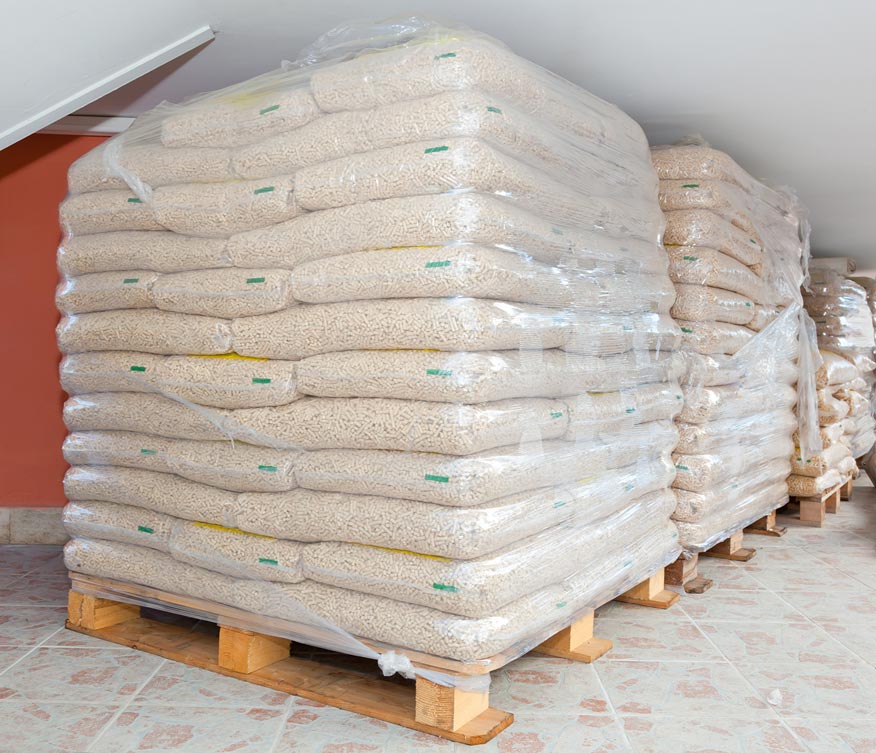 Pellet Stove vs Propane – The Verdict
It is always a tough gig, giving a recommendation. Both heater types have their benefits and downfalls.
Propane heaters are cheap and require little maintenance, but are expensive to run.
Pellet stoves cost more to install and require constant refueling, but are very cost effective heaters.
But for this comparison, I believe the pellet stoves (just like pellet grills) come out on top. While they do cost a little more to get up and going, in the long run, they will save you money and the radiant heat they provide is comforting on those cold winter days.
Our Recommendations
No products found.
Learn More
Interested in learning more about this topic? Check out these articles: