If you own a chilly home office or you need to bring some much-needed warmth into a bedroom or communal area, you'll want something that can provide heat without a low-pitched hum that's guaranteed to drive you to distraction.
Electric heaters can be super expensive to run and the level of choice makes your decision all the more difficult.
Do you go for fan-assisted, convector, oil-filled, ceramic, halogen or even Mica-Thermal? (That's a new one with us, as well!)
The choice can certainly be flummoxing, to say the least. But we've put the hard work in for you! Here are our suggestions for the Best Quiet Space Heater.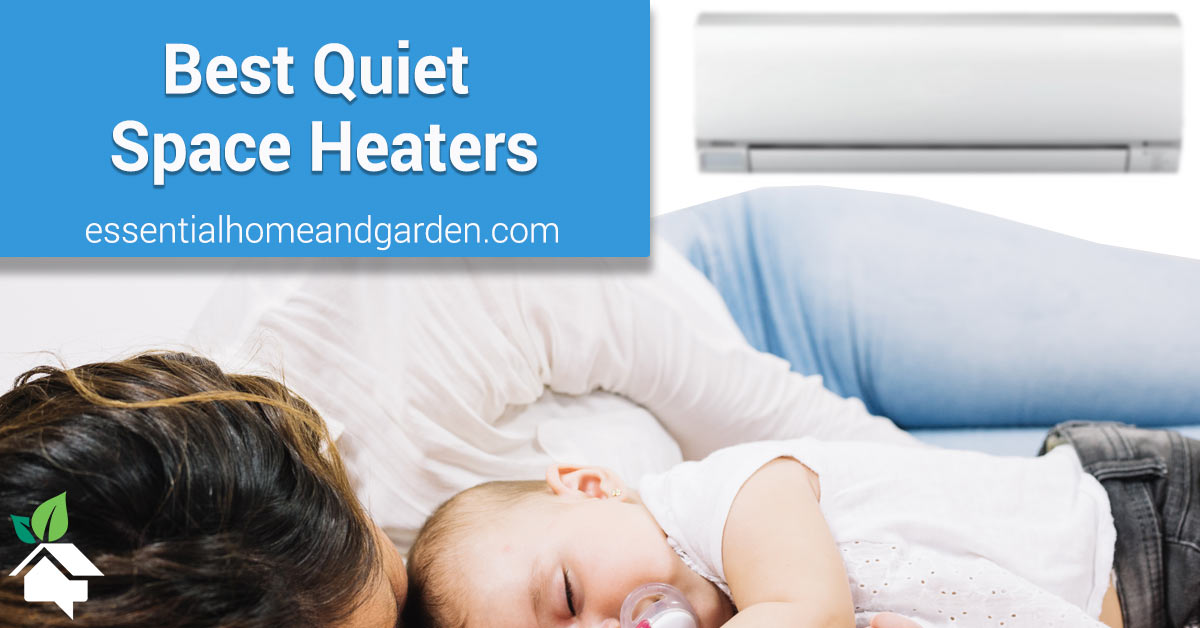 Disclosure: It is important you understand that we may receive commissions when you click our links and make purchases. However, this does not impact our reviews and comparisons. All opinions are our own we pride ourselves on keeping our articles fair and balanced. For more info see our disclosure statement.
Quiet Space Heaters Comparison Table
Use this table to quickly compare the best quiet space heaters. Keep scrolling down the page for more info on our review criteria and in depth reviews on each item.
Product
Editors Choice
DeLonghi HMP1500 Panel Heater
Dr Infrared Portable Space Heater
DeLonghi TRD40615T Oil Filled Radiator
CCC Comfort Zone Baseboard Convection Heater
Advertised Heating Capacity
Heat Control System
Thermostat with a slider scale from Min to Max
Thermostatic range of between 50 to 86 degrees
Min/Max dial thermostat attached to the side of the unit
No thermostat on basic model (option add on)B000V787Q6
Our Top Picks
Best Quiet Space Heater
Accurate temperature control, a remote control and almost silent heating makes this one of the best choices for a quiet heater.
For features alone, it's difficult to beat the Dr Infrared Heater. With a remote control and accurate temperature control, it's quite hard to find fault with this little, retro beast.
For heating a single room quickly, it's one of the best options. The feature-set is really strong and there are lots of positive reviews for this particular model. But it's not entirely silent.
Quietest Heater
Totally silent and efficient heating. If you are looking for the absolute best then this is a sure thing.
If you're going for a silent heater, the DeLonghi HMP1500 Mica panel heater is your best bet.
Offering a unique method of heat distribution and good controllability over the heat output, this has to be the best quiet space heater with the flexibility of being permanently fixed if required.
DeLonghi are a well established brand with a great reputation for quality, so you can rest assured that you're buying a well made product that should provide years of warmth, comfort and performance.
Quiet Space Heater Reviews
The HMP1500 works by Mica-Thermal technology. Mica creates electromagnetic waves that negate the need for a fan to distribute the heat into the room, so this unit makes literally no sound at all.
It's a portable unit that has wheels for easy transportation but can also be attached to the wall for a more permanent heating solution.
This unit is recommended as a supplementary heater, so will be perfect for the room in the house that always seems colder than the rest of the house (let's not think about ghosts!). With a sliding scale temperature control, this unit can operate at either 1500W or 750W.
This is a well-built unit that offers great spot heating – so if you need to heat just one room of the house without switching on the full heating system, this is a perfect option. In a 200 sq ft bedroom, this heater can successfully maintain a temperature of 80 degrees on the Low setting when it's 20 degrees outside.
Panel heaters are great because they take up minimal space. They're thin and can easily sit in the corner of the room, or you can place them nearby if you want some direct heat. It has a built-in carrying handle and sits on castors, making this a super-portable unit.
---
This heater might not be absolutely silent because it contains a fan to distribute the heat. However, fan-assisted heaters distribute warm air around the room much more quickly than electric-coil convectors, which rely on the natural motion of heat energy to distribute warmth throughout the room.
Fan-assisted heaters can make the air feel a little dry. If you're particularly sensitive to dryness, there's a Dr Infrared model available on Amazon with a built-in humidifier which gently mists steam into the air to counteract the effect of the fan.
One of the best features of this particular heater is the remote control that allows you to change the temperature from the comfort of your arm-chair. You can accurately increase or decrease the temperature by degree. Some of the other models we reviewed have dials going from Min to Max, without any indication of actual temperature achieved, so this is a great feature.
This is a sturdy, little unit. It's quite distinctly box-shaped, and at 24 pounds it's not going to easily fall over. However, it has tip-over protection nonetheless, shutting off the power in case of a fall. This is an essential safety feature, but toppling is pretty unlikely with a sturdy unit such as this.
Infrared heater technology works by the heating objects in the vicinity, rather than the air. This is supposed to provide a heat that won't rise to the top of the ceiling and stay there. The manufacturers claim that you could save up to 50% on your electricity bill by swapping from your regular heating system to this unit, delivering 60% more heat than other 1500W heaters. These, of course, are manufacturer's claims and should be taken with a pinch of salt, but there are very few reports of this unit being expensive to run.
---
Oil-filled radiators are a great option for energy efficiency because they have excellent heat retention properties. They can be a touch on the heavy side, though. This unit has wheels attached, making it easy to transport it from one room to another.
Oil-filled radiators work by warming an electrical element that transfers its heat energy to the oil reservoir. They don't use the oil as fuel. The pure diathermic oil is contained in a sealed unit, so it never needs topping up.
Your home radiator system probably uses hot water to transfer heat throughout the network. Water is a good transferrer of heat, but it loses that heat quickly. Diathermic oil retains heat energy much more effectively than water, making this type of electric radiator more energy efficient.
This radiator will heat a medium-sized to large room, providing constant heat. If you want instant heat, an oil-filled radiator isn't the right option for you. If you want to create consistent warmth in a cold room in the house, then it's a great option.
The thermal slot design ensures that the unit maintains a low surface temperature whilst kicking out plenty of heat for the room. Requiring no installation, this radiator will spring to life as soon as you plug it in to the electricity supply at the wall.
Made from rust-resistant metal and permanently sealed oil-filled chambers that never need topping up, this is a radiator that will last for years. The power cord wraps around the front plate, so it's easy to store when not in use.
The only sound emitted from the unit is a gentle clicking sound when the thermostat kicks in. This is pretty common for all electric heaters and is unlikely to be enough to disturb a quiet room. I imagine only the very lightest of sleepers are going to be affected.
There's no 24hr timer on this unit, so the room is going to be cold first thing in the morning unless you leave it running all night. It's not great for energy efficiency to heat a room for hours if it's not in use. However, once the radiator has heated up, it retains its heat energy for longer than an electric coil which doesn't maintain heat well.
The 3 heat settings allow you to control energy consumption. At the low setting it uses 500W, the medium uses 1000W, and the highest uses 1500W.
---
4. Bionaire Silent Micathermic Heater
Key Specifications
Heater Type: Mica-thermic heat
Noise level on highest setting: Silent
Max power output: 1500W
Advertised Heating Capacity: Medium – large rooms
Heat Control System: Min / Max dial thermostat included & 2 heat settings
This lightweight micathermic heater by Bionaire is ideal if you need a space heater without a fan for completely silent operation.
It's quite small, so can hide away in a corner when not being used, but powerful enough to keep a decent sized room nice and warm on even the coldest days.
It features totally silent operation, so if the BH3950-U is used in a room where people sleep, it won't disturb the occupants at all.
The micathermic panels are manufactured from mineral mica, which results in a long lifespan – this is backed by Bionaire with a 5 year warranty.
And finally, this heater gets up to temperature FAST – so once you switch it on, it won't take long to feel the effects and get the room feeling toasty.
---
If you're looking for an out of the way solution to a cold-room, a baseboard heater is certainly a good choice. CCC Comfort has come to the party with a great baseboard heater that requires no installation!
That's right, it sits against the baseboard, but plugs into a standard power outlet – so it can be moved from room to room. This is a great feature that most baseboard heaters do not have. There is no installation cost for this unit!
There are no moving parts, making this a truly quiet space heater. These baseboard heaters are cheap to buy so using multiple units around the house won't set you back and arm and a leg.
This model comes with a dual wattage system, which can be used to select between 750w and 1,500w. On top of that it has a min/max dial thermostat so it's easy to get the room to stay at your desired temperature.
While there is no advertised ideal room size for the CCC Comfortzone baseboard heater, this model is ideal for medium sized rooms – although at this price multiple units could be used in a larger room to great effect.
---
Best Quiet Space Heater Category Winners
These are the answers to the most commonly asked questions about which heaters are best for what task.
Best Quiet Space Heater for Office
In our opinion, Oil Filled Radiators are great in office environments. They are truly a noiseless heater and can tick along all day while costing very little.
The DeLonghi TRD40615T oil filled radiator is the best quiet space heater for your office.
Best Silent Heater For Baby Room
Once again, go with an oil-filled heater for a babies room. They are very safe and if the baby does happen to get it's little fingers on it, it will not burn them.
You can't go wrong with the DeLonghi TRD40615T oil filled radiator as a silent heater for a babies room.
The Best Quiet Space Heater – What We Look For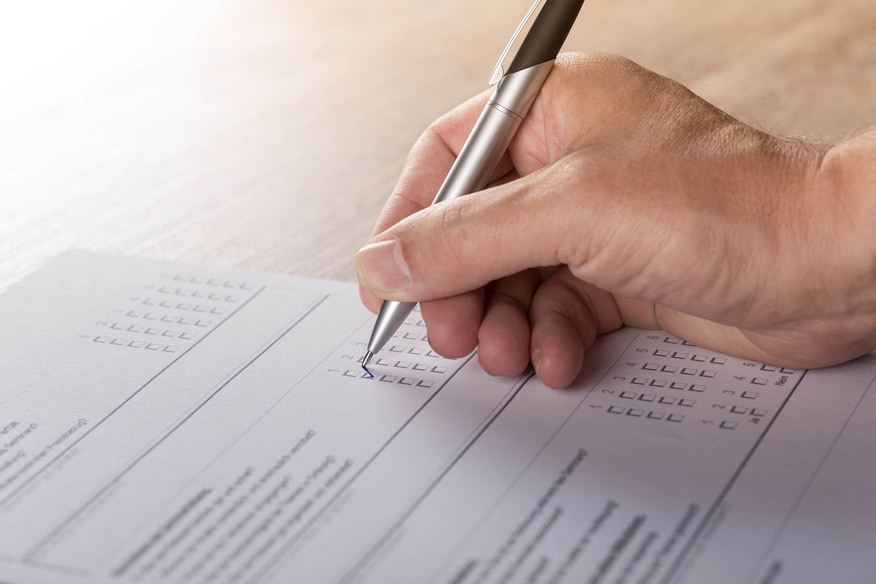 First and foremost, we're looking for quiet – or better still, silent. Luckily, many electric room heaters are silent (or almost silent) by design, so we have a lot to choose from.
When we talk about "silent", we usually mean that the heater has no moving parts. All heaters emit some level of sound – they usually click in when heating and click off when the room has reached temperature. This sound is unlikely to cause disturbance, however.
When we're looking to heat a space with an electric heater, it's always worth looking at energy efficiency because stand-alone heaters can feast heartily on your electric bill.
The size of the space you wish to heat is a big factor to consider. The larger the space, the harder it is to heat. A fan heater, for example, will have a much wider and quicker heat radiance than an oil-filled radiator because the fan physically moves the air around the room. Whereas an oil-filled radiator is better for constant, (rather than instant) heat.
Do you want a permanent, fixed solution to your cold spaces? A base-board or "panel" heater will be a good choice. Or do you want a heater that can be carried from room to room? Our guide provides options for both.
Safety First! Always check the power cord of your heating unit. If it appears damaged in any way, it could be a fire hazard. Check the plug for burns or areas that have melted. These are signs that your heater could need replacing.
Electric Heating Cost Per Hour Calculator
Use our Electric Space Heater Cost Calculator to see how much your chosen space heater will cost you to run.
Frequently Asked Questions
Why is my space heater so loud?
If your heater is quite noisy, then chances are it is the fan that is the loudest part. Fans are required in many of the most popular space heater types to help spread the heat around the room.
Because space heaters are quite small, the fans in them are small also – which means they have to spin at a high speed to spread the heat effectively. This in turn usually means that they fans are also quite noisy.
Are space heaters safe to leave on all night?
The short answer is yes. With the right safety precautions.
Make sure you have set your heater up according to the manufacturers instructions. Take special note of how far from other objects your heater should be placed.
Be sure nothing will be able to fall on the heater during the night, and place it in an area where it won't be bumped into or knocked over.
Are convection heaters quiet?
Yes! Most convection heaters have no moving parts – so they run completely silently.
Sources and Credits
Woman sleeping with baby image credit: Designed by Freepik